Returning to the Self. The Lost Interiority and the Endless Distraction
ESE2022-2
Returning to the Self. The Lost Interiority and the Endless Distraction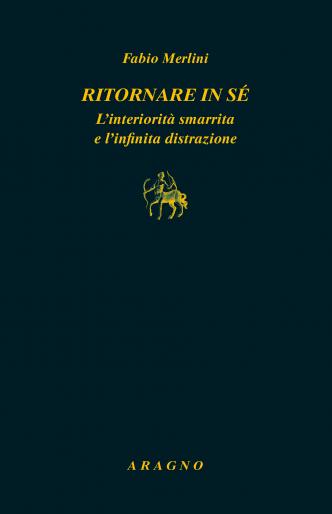 Nino Aragno Editore (Turin, Italy) and Aragno * Eranos Ascona Publishers (Ascona, Switzerland) are pleased to invite to the presentation of Fabio Merlini's Ritornare in sé. L'interiorità smarrita e l'infinita distrazione (Turin: Nino Aragno, 2022), on Friday, June 3, 2022, 6 p.m., Via Sant'Agostino, 10/D - Turin (Italy).
Ugo Nespolo and Sarantis Thanopulos will dialogue with the author.
With the participation of Nino Aragno
Chairperson, Riccardo Bernardini
An aperitif will follow.
The processes of externalization to which we are subjected today take the form of an irresistible lure. Something is always demanding our attention, interrupting its continuity and incessantly diverting it to calls that are different each time. The result is a perpetual being outside itself. But what kind of existence is it where one's own inner world turns out to be sucked in so insistently by the outer world, almost to make it the sole concern of life? It is an existence in which the experience of self collapses into an externalization that further updates, after Feuerbach and Marx, the Hegelian concept of estrangement: we miss our appointment with ourselves. There is certainly no shortage of lessons for a rebalancing of interiority and exteriority, and some of these great lessons (Socrates, Goethe, Dostoevsky, Buber, Proust, Glenn Gould's pianism) are very freely convened here to try to define a feeling of interiority capable of protecting the self from the normativity of the world and protecting the world from the narcissism of the self.
Admission is free.
Due to the limited number of seats available, registration is required.
---